Hot List! August 2020 Secondary Selection
SKU / ISBN:

Tax included.
Shipping
calculated at checkout.
---
---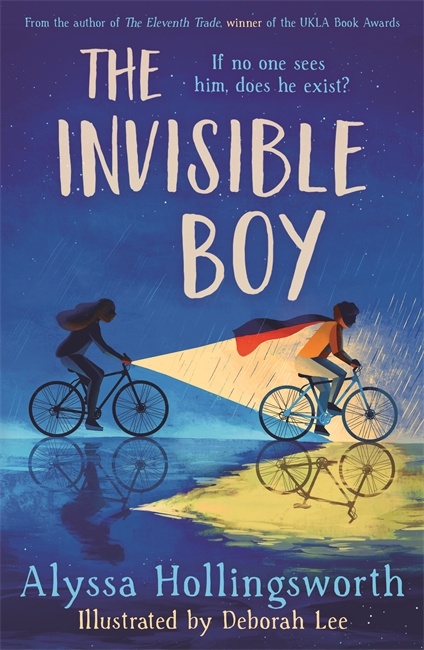 Invisible Boy, The
A powerful contemporary novel for readers of 11+ about slavery, friendship and standing up for what is right.
---
Eight Pieces of Silva
From the multi-award-winning author of Orangeboy, an addictive mystery that refuses to let you go long after you turn the final page. Can Becks piece the jigsaw together and find her sister before Silva loses herself?

Becks is into girls but didn't come out because she was never in. She lives with her mum, stepdad and eighteen-year-old Silva, her stepdad's daughter. Becks and Silva are opposites, but bond over their mutual obsession with K-pop.

When Becks' mum and stepdad go on honeymoon to Japan, Becks and Silva are left alone. Except, Silva disappears. Becks ventures into the forbidden territory of Silva's room and finds the first of eight clues that help her discover her sister's secret life.

Meanwhile, Silva is on a journey. A journey to make someone love her. He says he doesn't, but he's just joking. All she has to do is persuade him otherwise...
---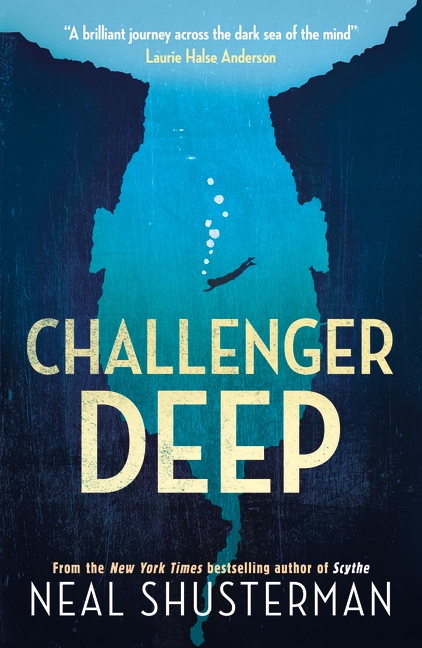 Challenger Deep
A powerful and captivating novel about mental illness, Challenger Deep is a tour de force by New York Times bestselling author Neal Shusterman.

Caden Bosch is on a ship that's headed for the deepest point on Earth: Challenger Deep, the southern part of the Marianas Trench.

Caden Bosch is a brilliant high school student whose friends are starting to notice his odd behaviour.

Caden Bosch is designated the ship's artist in residence to document the journey with images.

Caden Bosch pretends to join the school track team but spends his days walking for miles, absorbed by the thoughts in his head.

Caden Bosch is split between his allegiance to the captain and the allure of mutiny.

Caden Bosch is torn.
---
Chemical Hearts
An irresistible story of first love, broken hearts, and the golden seams that put them back together again–soon to be an Amazon original film starring Lili Reinhart (Riverdale) and Austin Abrams (Paper Towns).

Henry Page has never been in love. The slo-mo, can't-eat-can't-sleep kind of love he's been hoping for just hasn't been on the cards—at least not yet. Henry's too busy trying to get into a semi-decent college and become editor of his school newspaper, a dream three years in the making. The rest of his spare time he spends with his best friends, Lola and Murray, playing video games and advising them on their own sordid love lives.

Then he meets Grace Town, the elusive new girl in school, who wears oversized boys' clothing, walks with a cane, rarely seems to shower, and is hiding crushing secrets. She's hardly who Henry expected his dream girl to be, but when the two are chosen to edit the paper together, sparks fly. After all this time, Henry's about to learn firsthand just how disastrous the road to first love can be—and that sometimes it's the detours that end up mattering much more.

A brilliant novel from the author of A Semi-Definitive List of Worst Nightmares that is equal parts humour and heartbreak, Krystal Sutherland's Our Chemical Hearts is a potent reminder of the bittersweet bliss that is first love.
---
Crier's War
From debut author Nina Varela comes the first book in a richly imagined epic fantasy duology about an impossible love between two girls—one human, one Made—whose romance could be the beginning of a revolution.

Perfect for fans of Marie Rutkoski's The Winner's Curse as well as Game of Thrones and Westworld.

After the War of Kinds ravaged the kingdom of Rabu, the Automae, designed to be the playthings of royals, usurped their owners' estates and bent the human race to their will.

Now Ayla, a human servant rising in the ranks at the House of the Sovereign, dreams of avenging her family's death…by killing the sovereign's daughter, Lady Crier.

Crier was Made to be beautiful, flawless, and to carry on her father's legacy. But that was before her betrothal to the enigmatic Scyre Kinok, before she discovered her father isn't the benevolent king she once admired, and most importantly, before she met Ayla.

Now, with growing human unrest across the land, pressures from a foreign queen, and an evil new leader on the rise, Crier and Ayla find there may be only one path to love: war.
---
The Enigma Game
From the internationally acclaimed bestselling author of Code Name Verity comes a thrilling story of wartime secrets, intrigue and wild courage.

Windyedge Airfield, Scotland. World War II.

When her mother is killed in the Blitz, and her father's ship goes down, Louisa Adair feels she has lost everything. The country she has called home since her family left Jamaica is not a friendly place for an orphaned girl with brown skin, and she badly needs money and a roof over her head.

Finally she finds work looking after an old lady at a pub near an airfield in Scotland. There she meets Ellen, a driver for the RAF, and Jamie, a pilot – two other young people just as exhausted by the toll the war has taken on their loved ones, and just as desperate for a way to fight back.

Then the impossible happens. A German defector lands at the airfield carrying a precious package, and Louisa, Jamie and Ellen find themselves hiding a codebreaking machine that could alter the course of the war. But there are powerful people hunting for the machine, and soon Louisa and her friends are playing a deadly game that threatens everything they hold dear.

A thrilling story of wartime secrets, international intrigue and wild courage from the award-winning author of Code Name Verity, with three young heroes you'll never forget.

Elizabeth Wein is a church bell ringer, a recreational pilot, and the owner of about a thousand maps. She grew up in England, Jamaica, and Pennsylvania, and has lived in Scotland since 2000, where she learned to fly at the Scottish Aero Club. She is best known for her historical fiction about young women as aviators in World War II, including Code Name Verity (2012), which became a New York Times bestseller and was shortlisted for the Carnegie Medal. Elizabeth holds both American and British citizenship; she is married to games developer Tim Gatland and they have two grown children.
---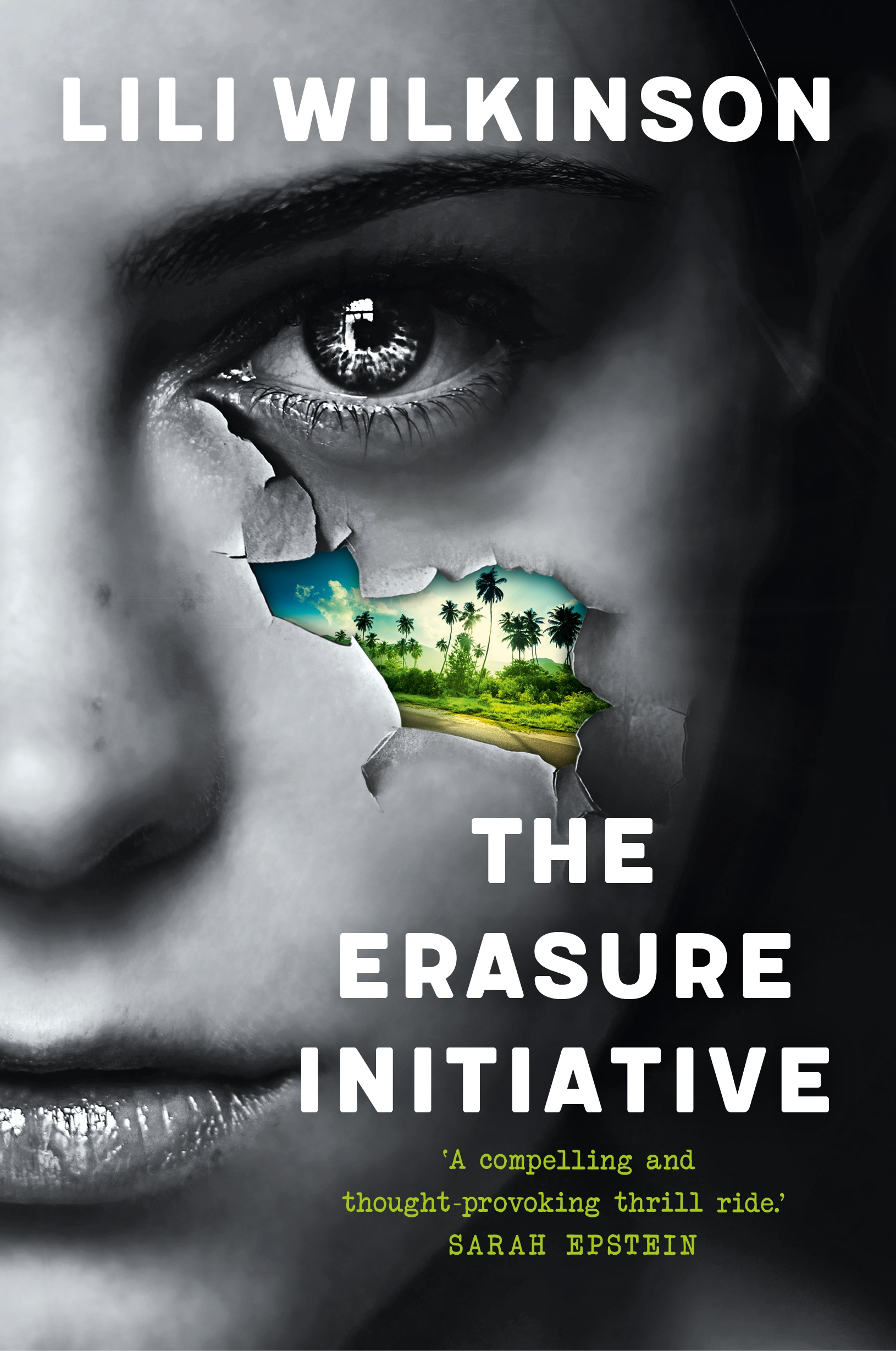 Erasure Initiative, The
I wake up, and for a few precious seconds I don't realise there's anything wrong.

The rumble of tyres on bitumen, and the hiss of air conditioning. The murmur of voices. The smell of air freshener. The cool vibration of glass against my forehead.

A girl wakes up on a self-driving bus. She has no memory of how she got there or who she is. Her nametag reads CECILY. The six other people on the bus are just like her: no memories, only nametags. There's a screen on each seatback that gives them instructions. A series of tests begin, with simulations projected onto the front window of the bus. The passengers must each choose an outcome; majority wins. But as the testing progresses, deadly secrets are revealed, and the stakes get higher and higher. Soon Cecily is no longer just fighting for her freedom - she's fighting for her life.
---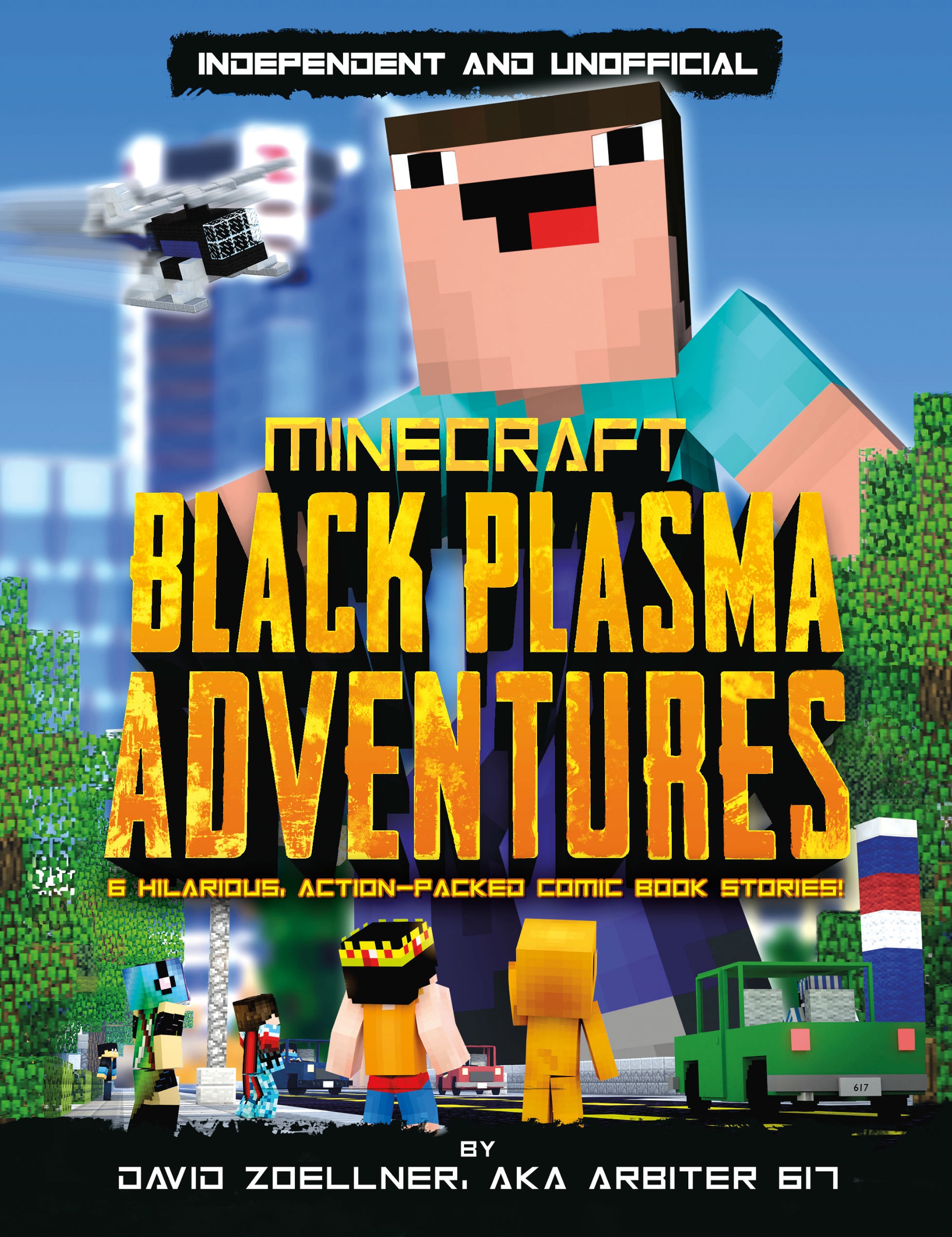 Black Plasma Adventures
The perfect way to get computer-obsessed Minecraft fans back into reading.
---
A Tale of Magic: A Tale of Magic...
A new adventure series set in the Land of Stories universe from the No. 1 New York Times bestselling author, Chris Colfer, perfect for new and old fans! For fans of The School for Good and Evil and Pages and Co. When Brystal Evergreen stumbles across a secret section of the library, she discovers a book that introduces her to a world beyond her imagination and learns the impossible: she is a fairy capable of magic! But in the oppressive Southern Kingdom, women are forbidden from reading and magic is outlawed, so Brystal is swiftly convicted of her crimes and sent to the miserable Bootstrap Correctional Facility. But with the help of the mysterious Madame Weatherberry, Brystal is whisked away and enrolled in an academy of magic! Adventure comes with a price, however, and when Madame Weatherberry is called away to attend to an important problem, she doesn't return. Do Brystal and her classmates have what it takes to stop a sinister plot that risks the fate of the world, and magic, forever? Fall in love with an all-new series from Chris Colfer, the no.1 New York Times bestselling author of the Land of Stories series, filled with adventure, imagination, and magic.
---
Mr. Lemoncello's All-Star Breakout Game
It's the biggest livestream event ever--Mr. Lemoncello is going live with his first-ever televised BREAKOUT game!

Discover what James Patterson calls "the coolest library in the world" in the fourth fun-filled, action-packed adventure in the bestselling series from the much-loved coauthor of Max Einstein and I Funny!

Greetings, boys and girls, gamers of all ages--are you ready to play Mr. Lemoncello's BIGGEST, most dazzling game yet? After months of anticipation, Mr. Lemoncello is taking his games out of the library and going LIVE across the nation on the world-famous Kidzapalooza Television Network! Everyone's invited to audition, but only a lucky few will compete in front of millions of viewers in a completely immersive live-action breakout game--with real kids as the playing pieces!

Each of the winning teams must make it through five different rooms by solving a puzzle to unlock each room and BREAK OUT! But nothing is ever as it seems with Mr. Lemoncello, and the surprises in store just might stump even the game master himself. The clock is ticking! Can Kyle and his friends crack the codes in time to win Mr. Lemoncello's ultimate game show?

Don't miss bonus content in the back of the book--including a sneak peek at the next Mr. Lemoncello, Mr. Lemoncello and the Titanium Ticket
---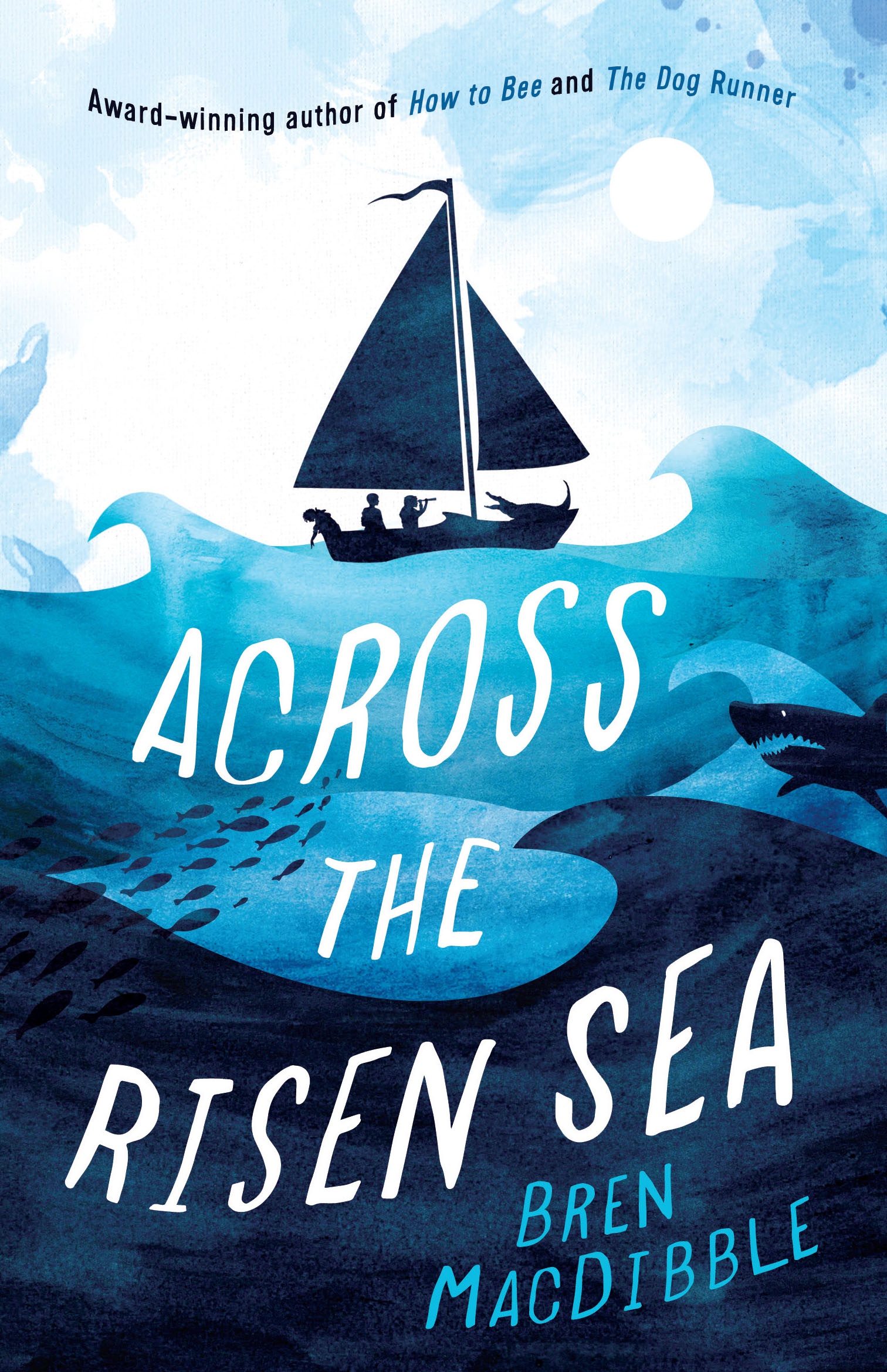 Across the Risen Sea
Across the Risen Sea is an action-packed, compelling and heartfelt middle-fiction adventure, set in a post-climate change landscape, from the multi-award winning author of How to Bee.
---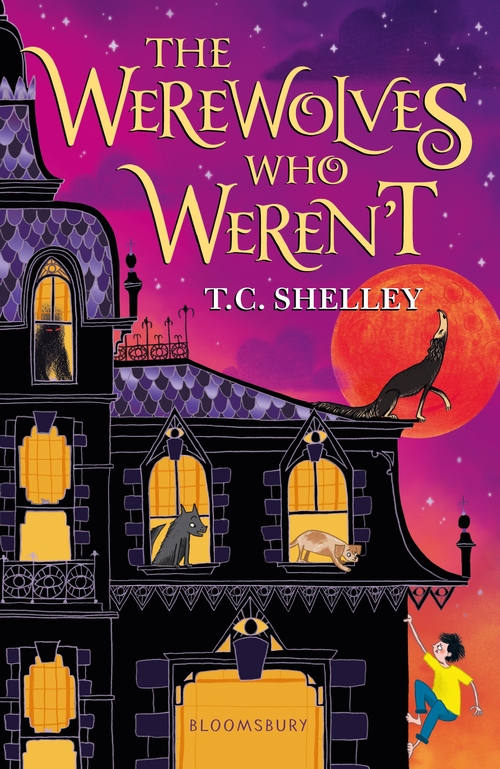 The Werewolves Who Weren't
The magical follow-up to The Monster Who Wasn't. The second book in this brilliantly rich and strange fantasy series will make us all believe in monsters o be they good, bad or somewhere in between. Sam might be half-monster and half-fairy, but since finding a loving family with the Kavanaghs, his daily life has been all human. And now he's facing one of the greatest human challenges o starting secondary school. But Sam barely has time to worry about the strange stuff teachers say (why do they call it the Great War when it sounds like was anything but great?) before he is thrust back into the world of monsters. Sam's school friends Amira, Hazel and Wilfred reveal that they are shifters- noble twin-souled beings who live half their lives as humans and the other half as dogs. When his new friends are kidnapped one by one, Sam is dragged into an adventure that will force him to confront both halves of his own identity, monster and fairy, if he wants a chance at saving their lives
Format: Pack
Subject: Fiction
Audience:

Secondary
---
We Also Recommend